Nachos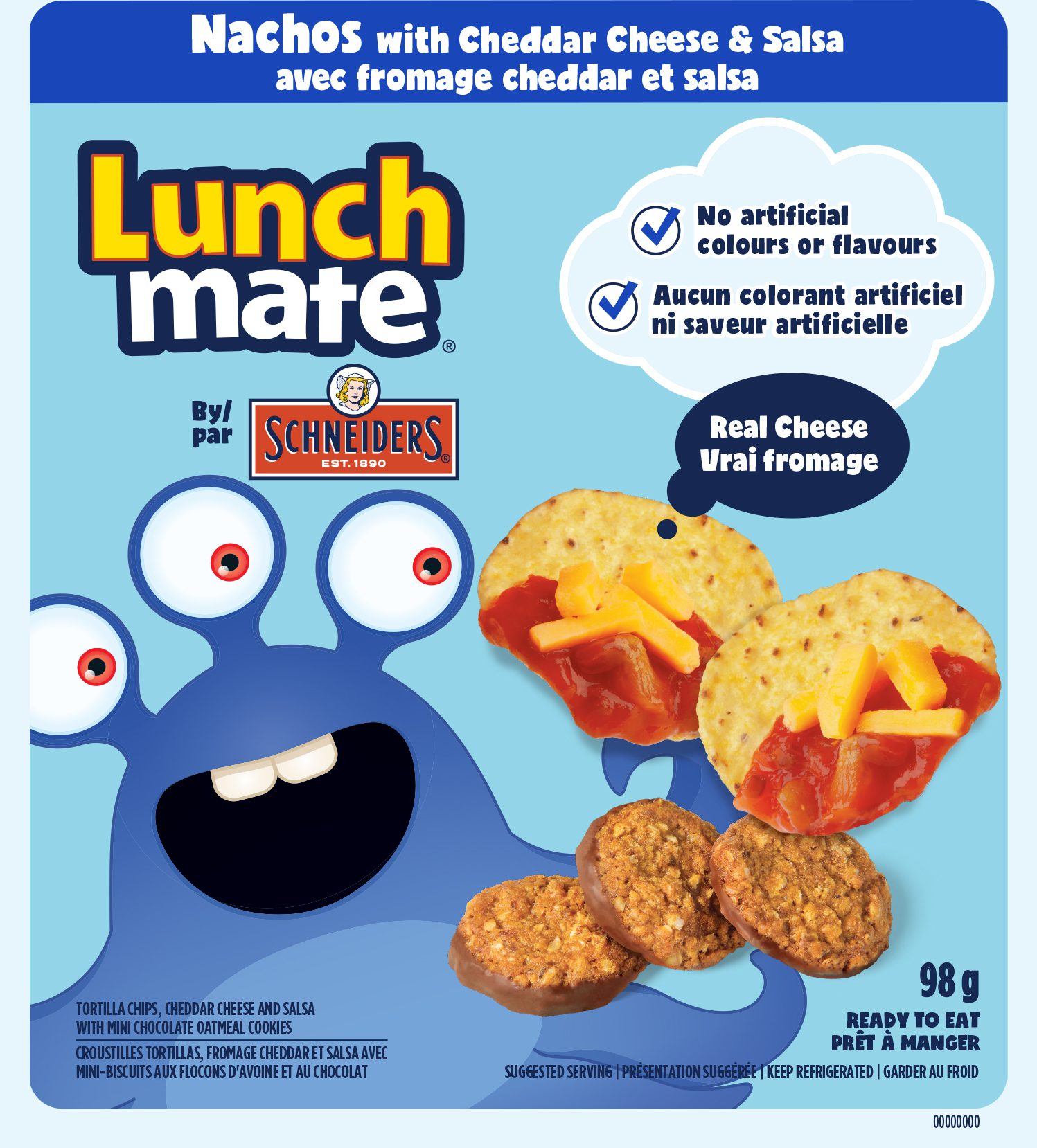 Nutrition Facts
Nachos
No artificial colours or flavours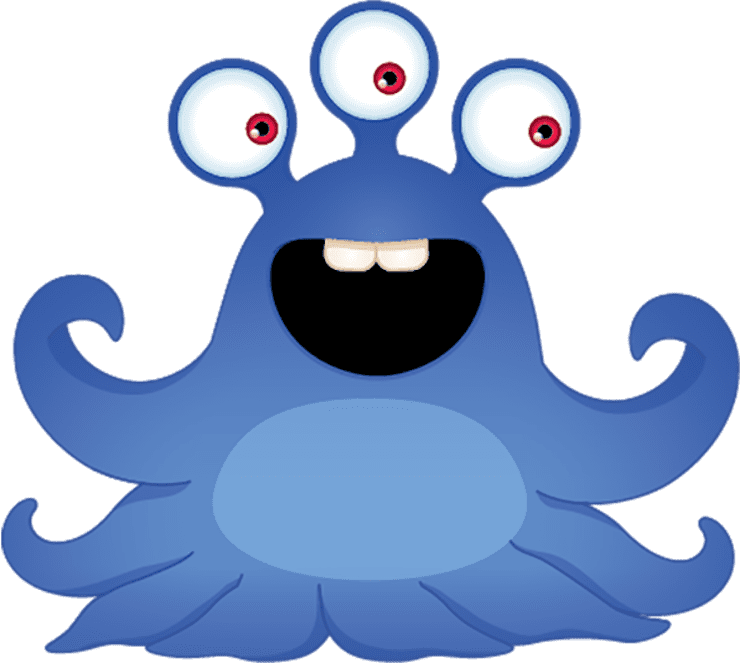 Hi, I'm Ozlo
With all three eyes on his Lunch Mate™ Nachos with Cheese & Salsa kit, there's no chance anyone's getting their hands on Ozlo's meal! Focused and observant, this monster can spot a tasty snack a mile away. And if there happen to be leftovers lying around, they won't last long with Ozlo nearby.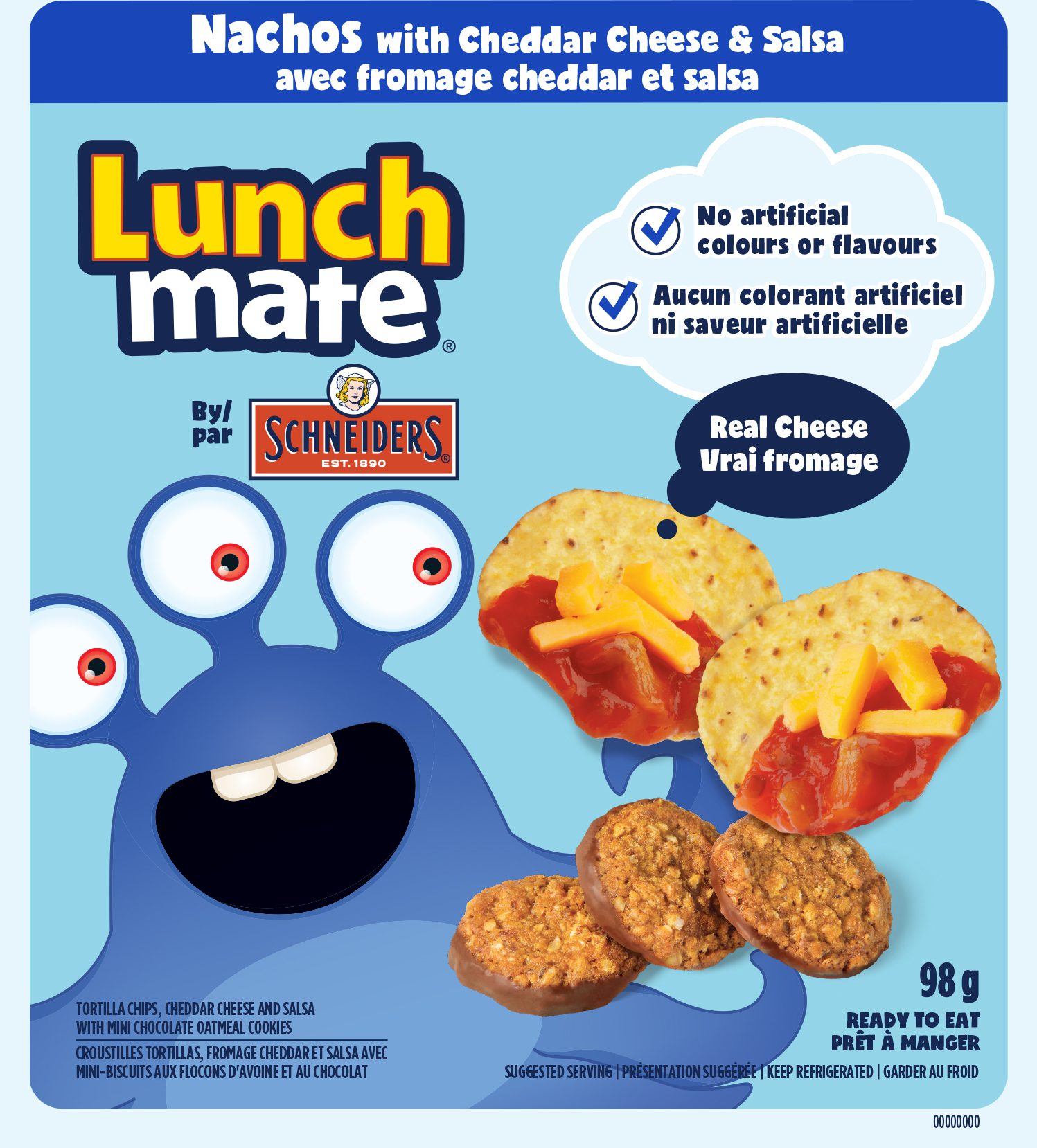 Nutrition Facts
Ingredients: Tortilla Chips (whole grain corn, vegetable oil, salt, calcium hydroxide). Cheddar Cheese (milk ingredients, bacterial culture, salt, natural colour, calcium chloride, microbial enzyme, powdered cellulose). Salsa (diced tomatoes (diced tomatoes, tomato juice, citric acid, calcium chloride), water, tomato paste, vegetable oil, dried vegetables (onion, green bell peppers), natural flavour, sugar, modified corn starch, citric acid, blackstrap molasses, sodium benzoate, salt, potassium sorbate, garlic powder, onion powder, spice). Mini Chocolate Oatmeal Cookie (sugar, whole rolled oats, butter, wheat flour, cocoa butter, chocolate liquor, milk ingredients, soy lecithin, salt, raisins, vegetable oil, fancy molasses, baking soda, vanilla extract, natural flavour).
Allergy information: Contains: wheat, oats, milk, soy. May contain: eggs.
Please refer to the package for the most accurate and up to date information as ingredients can change any time.
X