Mini Burgers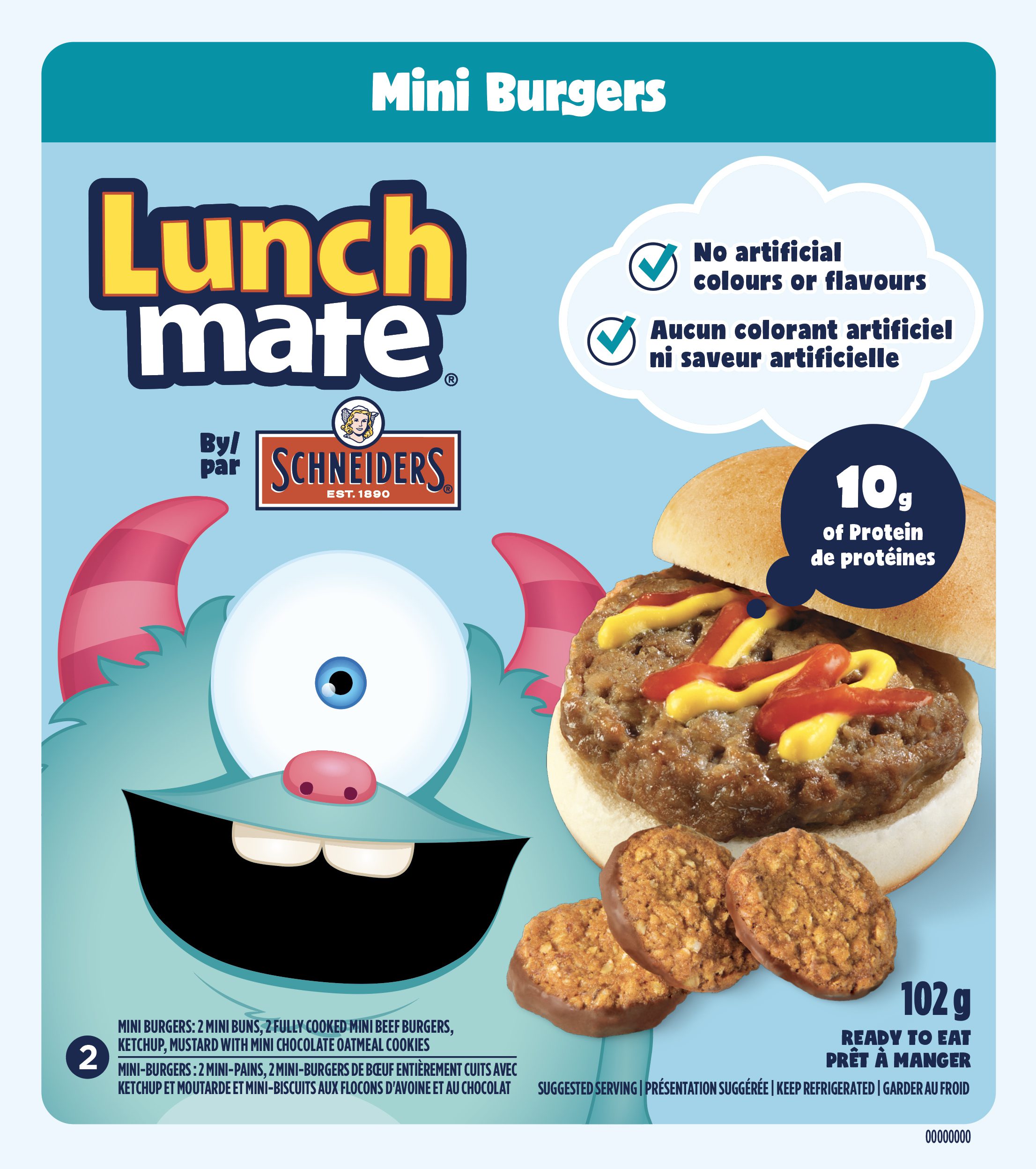 Nutrition Facts
Mini Burgers
No artificial colours or flavours
10g of protein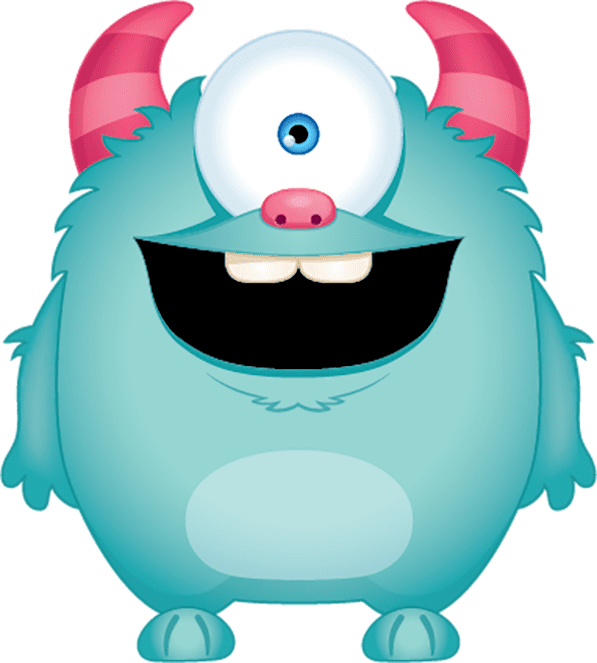 Hi, I'm Kerby
No monster is quite as keen as Kerby! Whether he's trying a tasty new snack or simply getting excited about lunch time, Kerby approaches life head-on with enthusiasm and wonder. And of all the exciting activities in the whole world, which one is his favourite? Of course, it's stuffing that curious, toothy grin with Lunch Mate™ Mini-Burgers kit.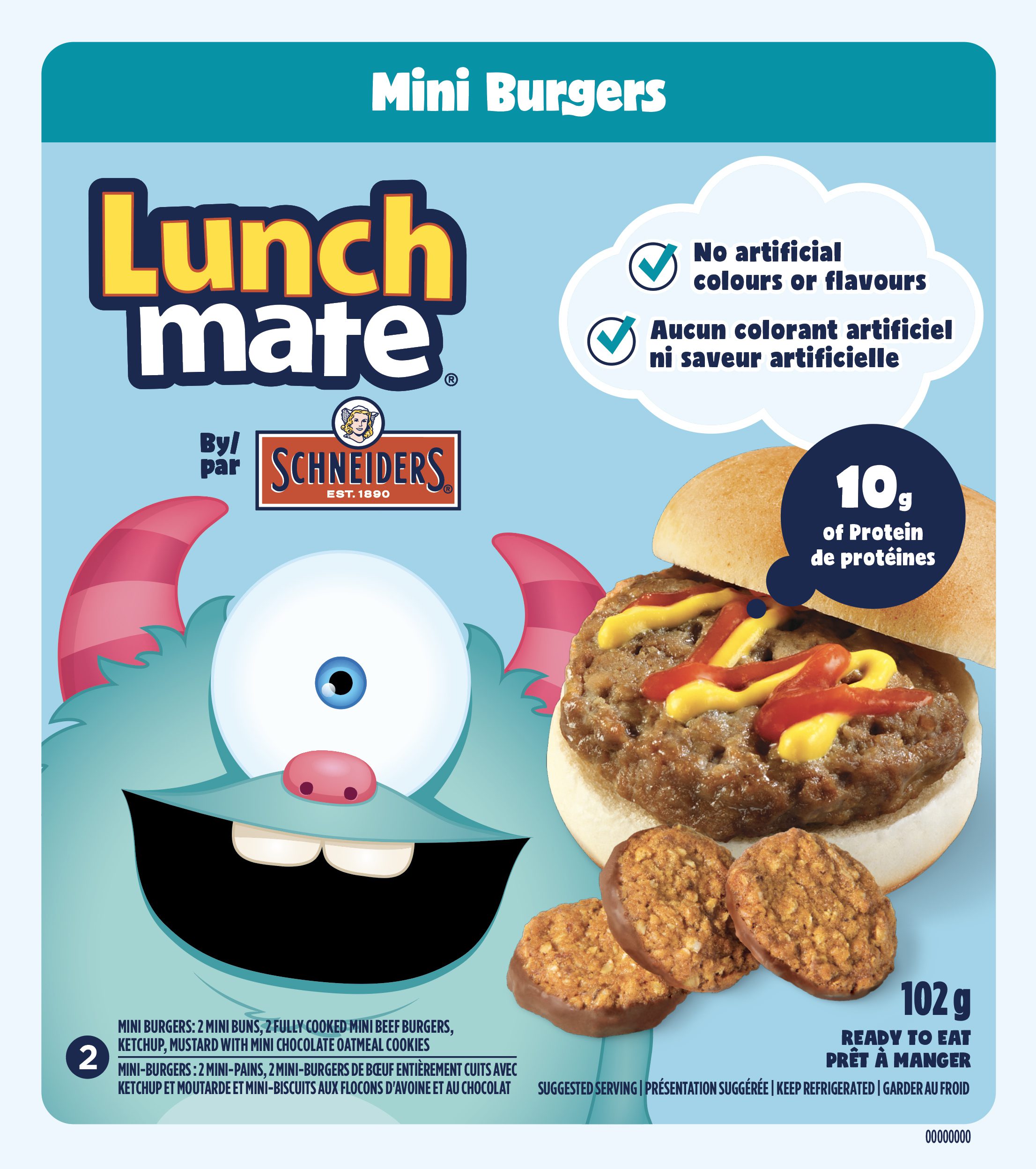 Nutrition Facts
Ingredients: Mini Buns (wheat flour, water, glucose, vegetable oil, yeast, salt, enzymes, sodium stearoyl lactylate, calcium propionate, monoglycerides, diacetyl tartaric acid esters of mono and diglycerides, ascorbic acid, azodicarbonamide). Beef Burgers (beef, water, toasted wheat crumbs, potassium lactate, wheat flour, salt, wheat gluten, onion powder, sodium diacetate, spice extract, spice). Ketchup (tomato paste, sugar/glucose fructose, water, vinegar, salt, onion extract, spice extract, vegetable oil). Mini Oatmeal Cookies (wheat flour, sugar, oats rolled, palm oil, glucose, vegetable oil, spice, baking soda, salt, soy lecithin, caramel, vanilla extract, natural flavour). Mustard (water, vinegar, mustard seed, salt, spice, mustard bran, spice extract).
Allergy information: Contains: wheat, barley, oats, mustard. May contain: eggs, milk.
Please refer to the package for the most accurate and up to date information as ingredients can change any time.
X