Hot Dogs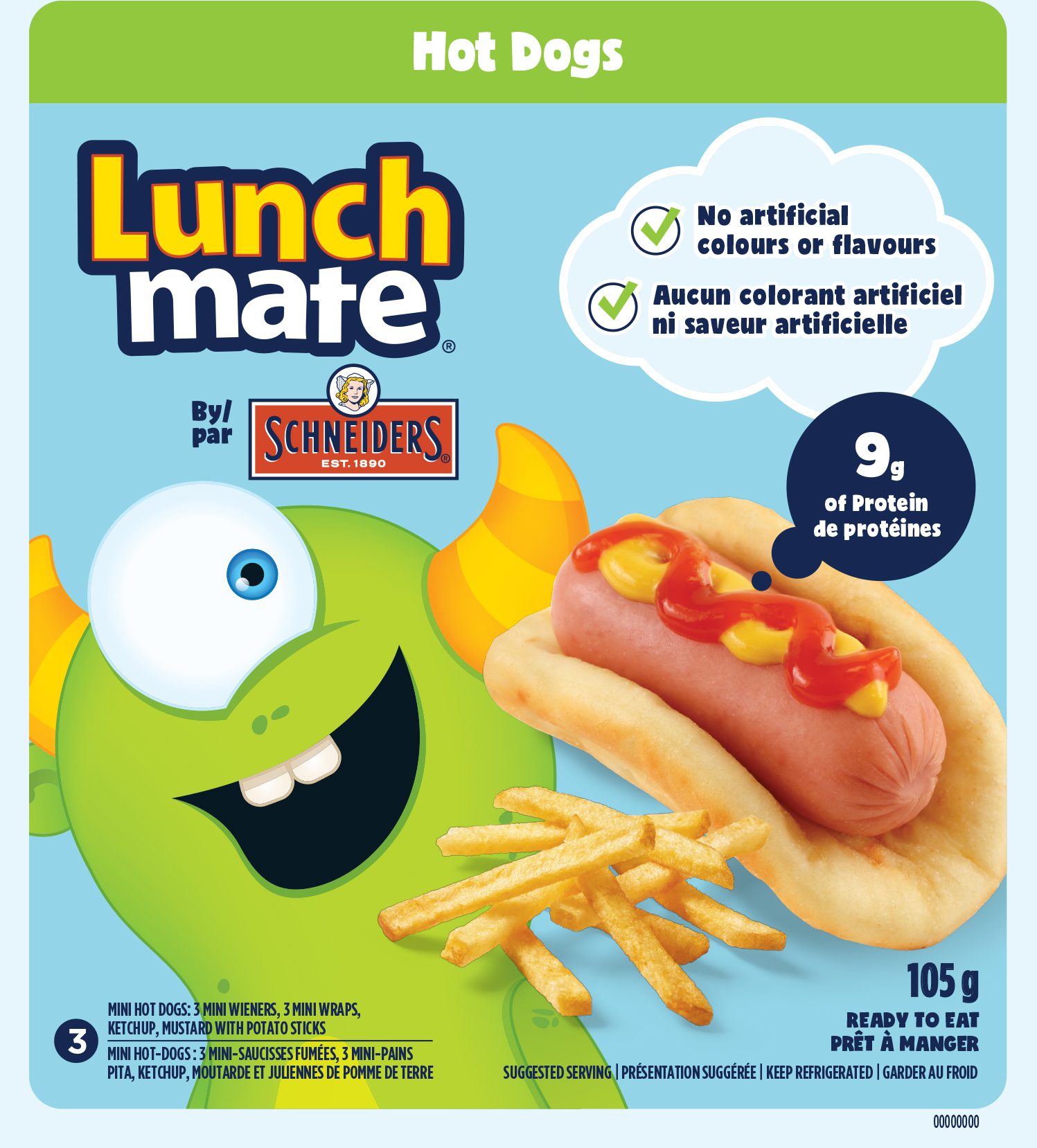 Nutrition Facts
Hot Dogs
No artificial colours or flavours
9g of protein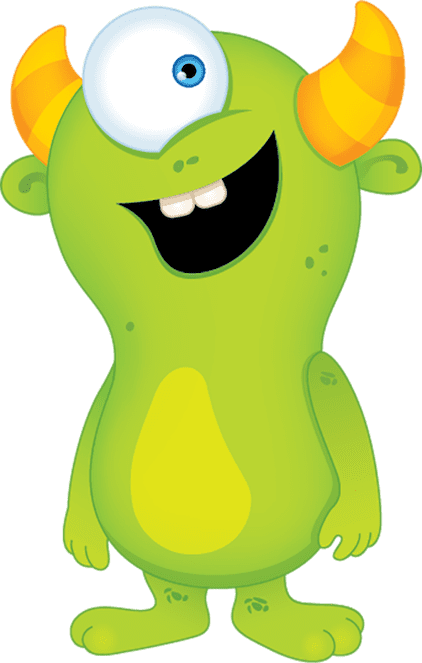 Hi, I'm Flash
Flash is full of great ideas. Her monster friends usually find her lost in thought, dreaming up amazing inventions from flying hot-dog-mobiles to hot-dog- making robots. Flash hopes to one day become a famous inventor like Thomas Edison! Until then she'll keep working on her next big idea while munching on her favourite Lunch Mate™ Hot Dogs.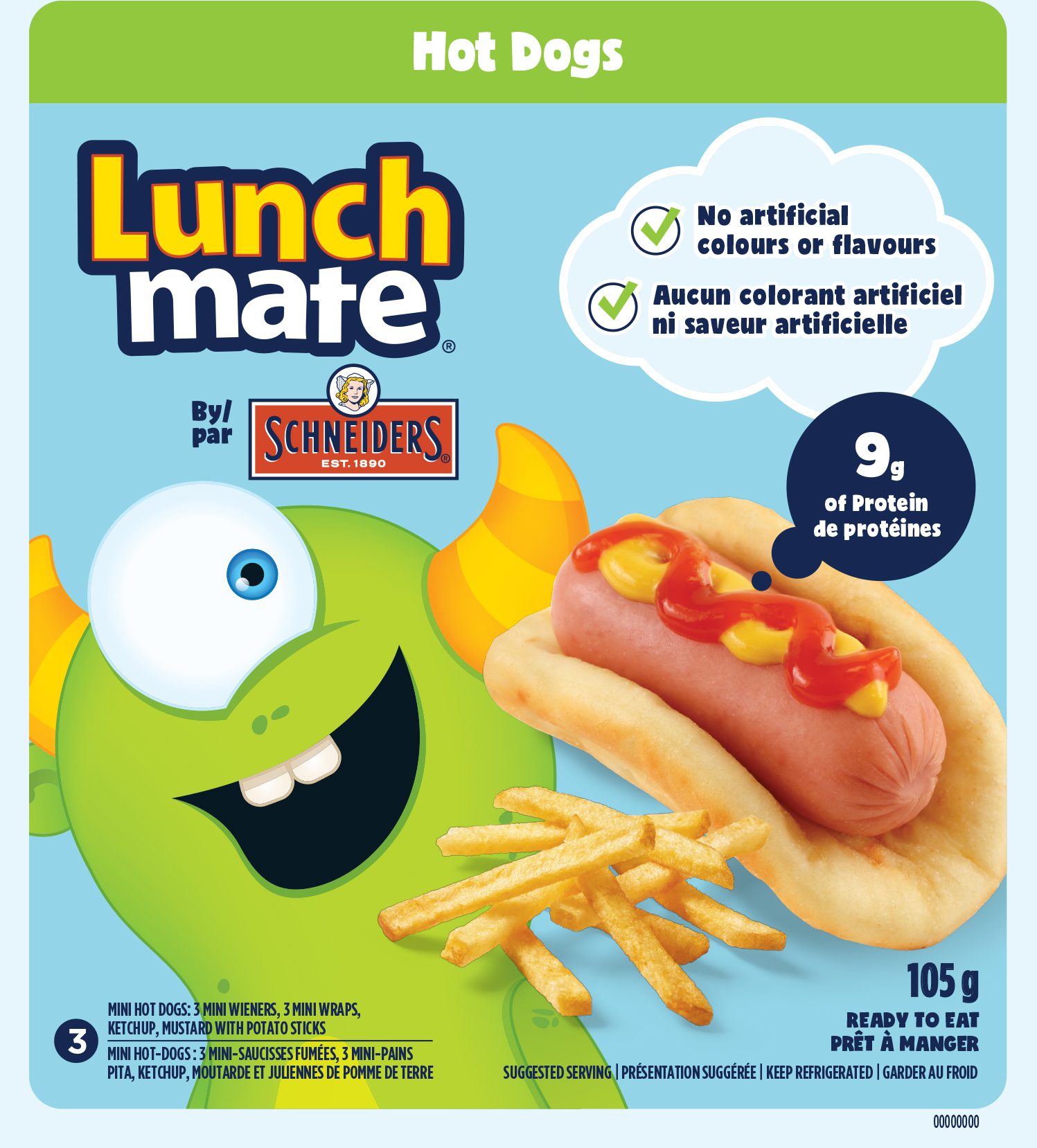 Nutrition Facts
Ingredients: Weiners (pork, chicken, water, modified corn starch, milk ingredients, salt, potassium lactate, sodium erythorbate, sodium diacetate, sodium nitrite, wheat flour, spice, garlic powder, smoke), Mini Buns (wheat glour, water, sugar/glucose-fructose, yeast vegetable oil, salt, calcium propionate, sodium stearoyl-2-lactylate, monoglycerides, acetylated tartaric acid esters of mono and diglycerides), Potato Sticks (potatoes, vegetable oil, salt), Ketchup (tomato paste, liquid sugar, vinegar, salt, onion powder, garlic, spice), Mustard (water, mustard seed, vinegar, salt, mustard bran, spice, spice extract).
Allergy information: Contains: milk, wheat, mustard. May contain: sesame, soy.
Please refer to the package for the most accurate and up to date information as ingredients can change any time.
X