Ham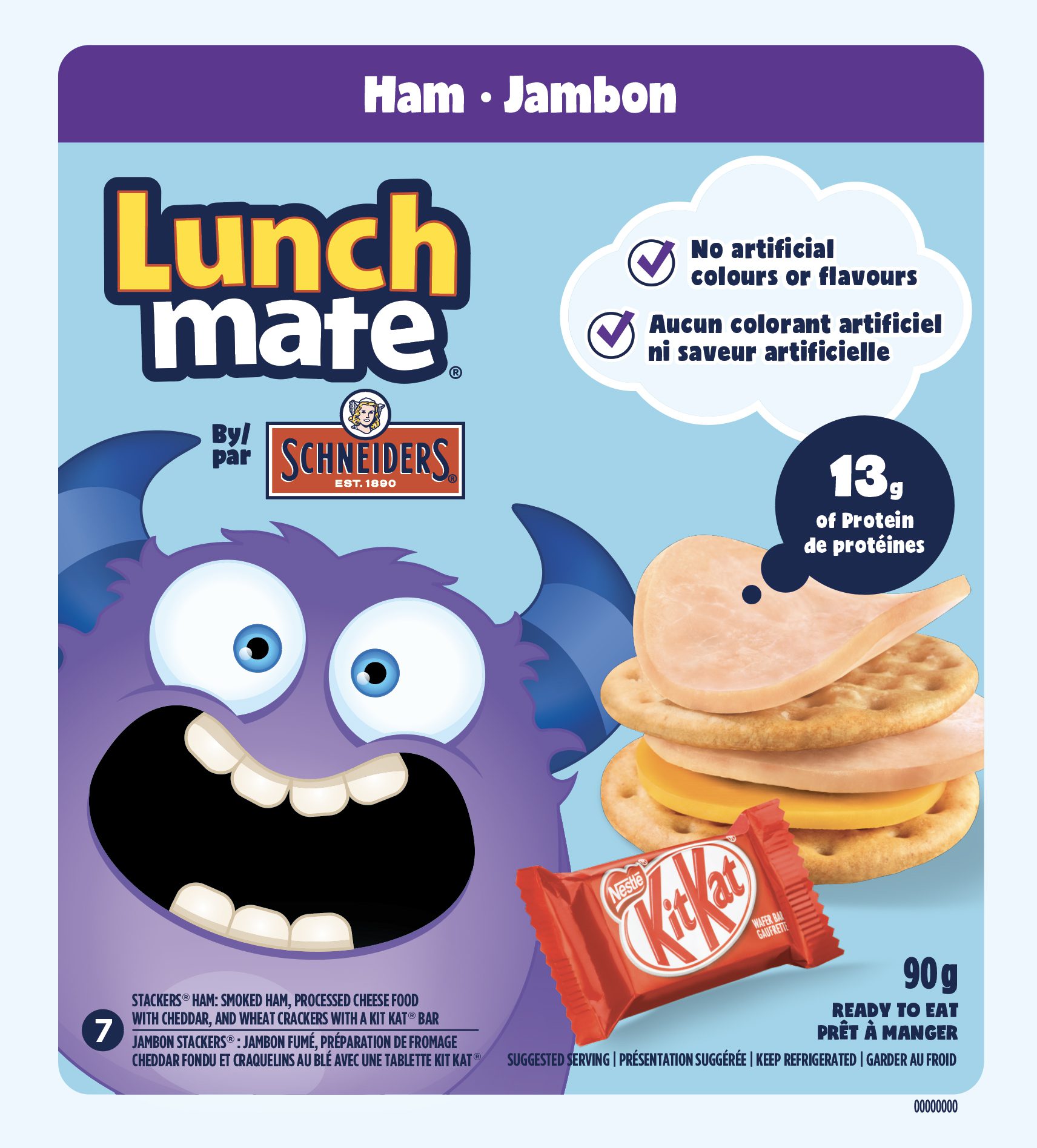 Nutrition Facts
Ham
No artificial colours or flavours
13g of protein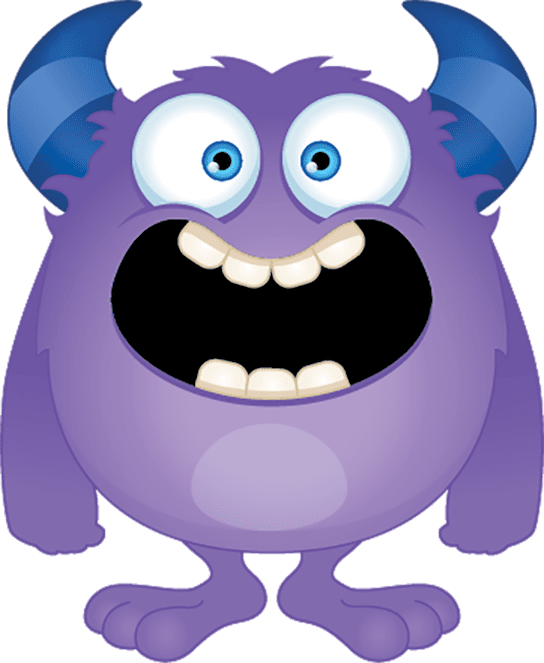 Hi, I'm Fritz
There's no need to worry with Fritz around – he worries enough for everyone! What if I lose my Lunch Mate™ Ham Stackers? What if I drop them on the floor and I starve?! What if we don't have enough Lunch Mate to survive the apocalypse?! Lucky for Fritz, his monster friends are really good at reminding him the world isn't ending.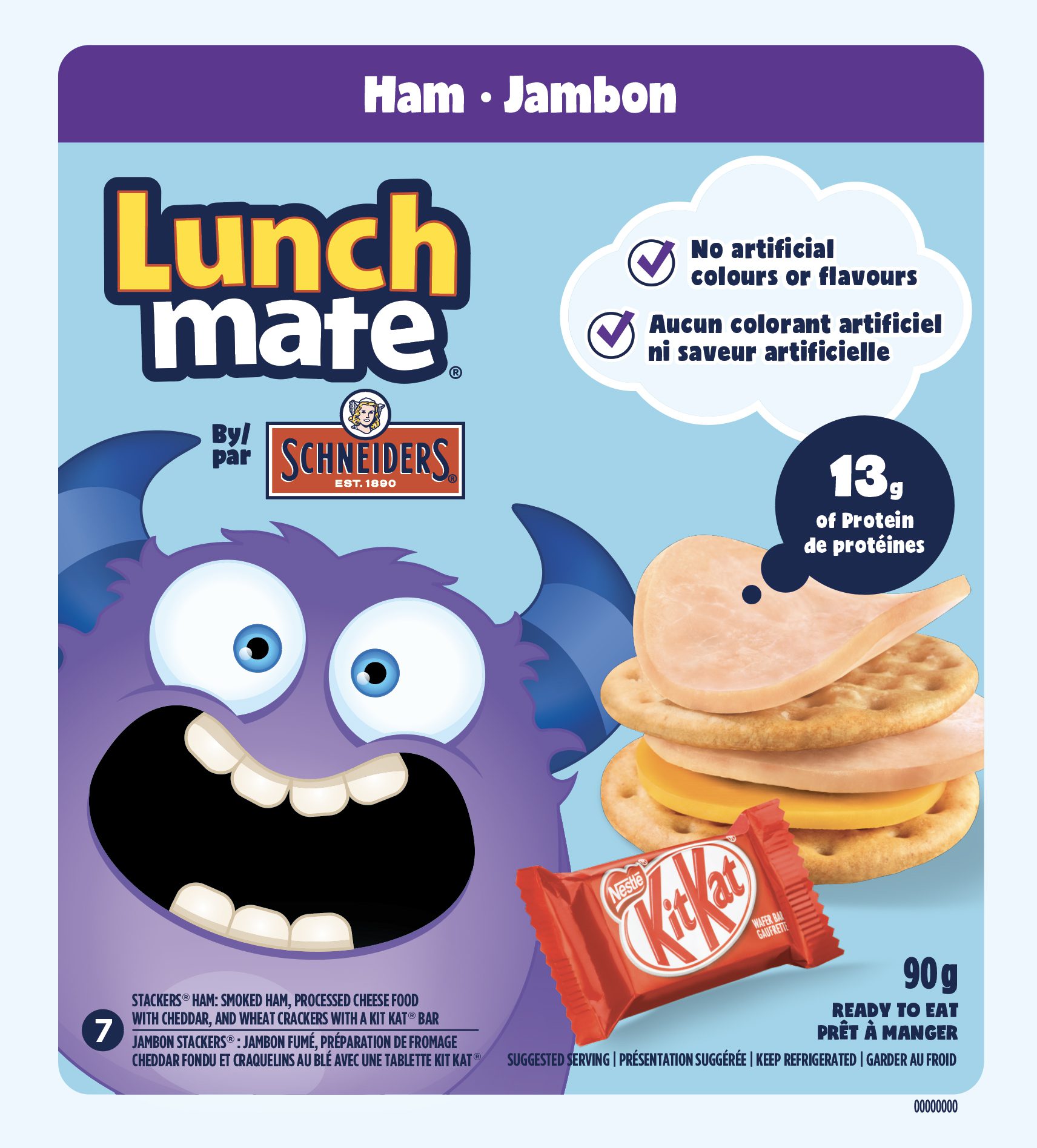 Nutrition Facts
Ingredients: Smoked Ham (pork, water, salt, potassium lactate, flavour, sugar, dextrose, potassium pyrophosphate, carrageenan, sodium diacetate, sodium erythorbate, sodium nitrite, potassium chloride, smoke). Processed Cheese Food With Cheddar (cheese [milk ingredients, bacterial culture, salt, rennet and/or microbial enzyme, calcium chloride], modified milk ingredients, water, sodium citrate, salt, potassium sorbate, citric acid, colour). Wheat Crackers (wheat flour, whole wheat flour, vegetable oil, sugar, salt, onions, modified milk ingredients, barley malt syrup, corn syrup, baking powder, ammonium bicarbonate, colour, enzymes, soy lecithin, sulphites). Kit Kat® Bar (milk chocolate [sugar, milk ingredients, cocoa butter, cocoa mass, modified milk ingredients, lactose, soy lecithin, polyglycerol polyricinoleate, flavour], wheat flour, sugar, modified palm oil, cocoa, baking soda, soy lecithin, yeast, flavour).
Allergy information: Contains: milk, soy, sulphites, barley, wheat.
Please refer to the package for the most accurate and up to date information as ingredients can change any time.
X