Turkey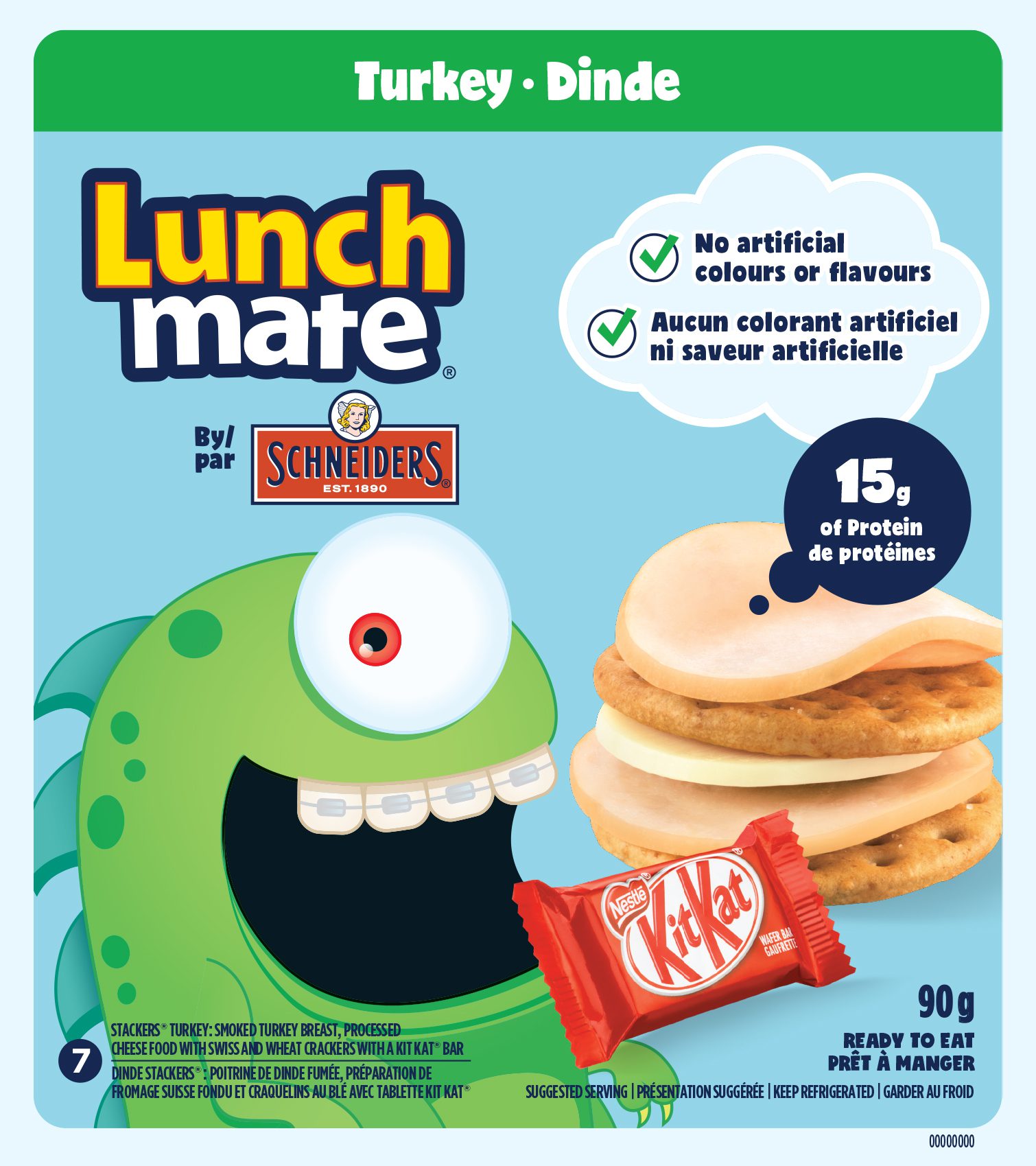 Nutrition Facts
Turkey
No artificial colours or flavours
15g of protein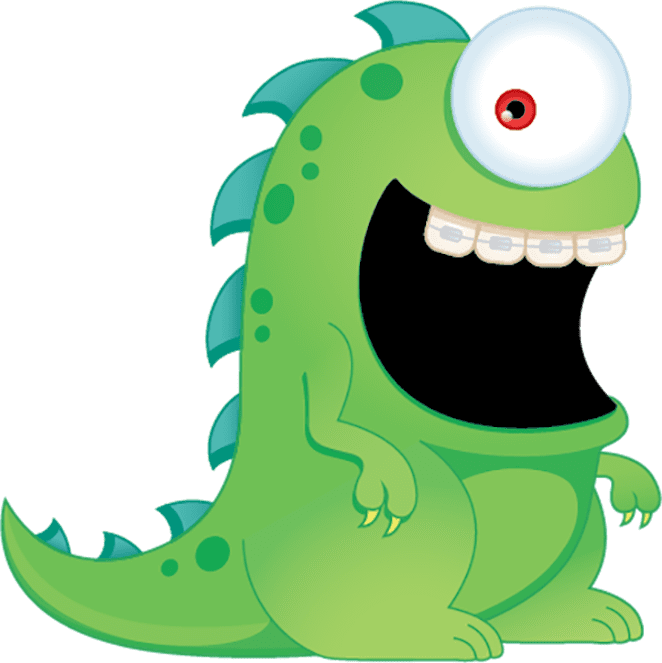 Hi, I'm Ozzie
Knock, knock! Who's there? It's Ozzie, with a joke in his pocket and a twinkle in his eye! This tricky little monster loves a great prank, almost as much as he loves his Lunch Mate™ Turkey Stackers. It's no wonder he always gobbles up the laughs! Like they say, you are what you eat.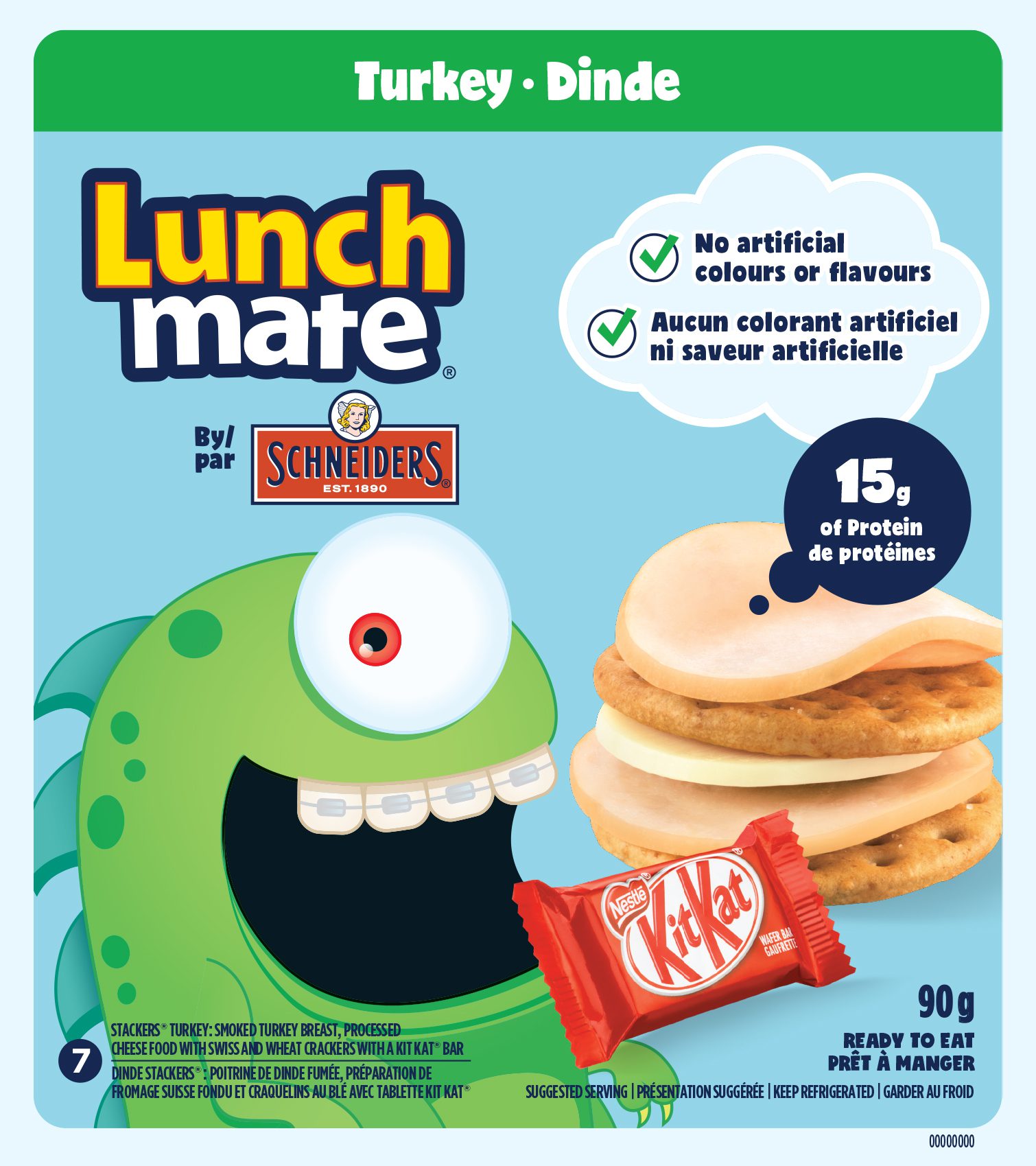 Nutrition Facts
Ingredients: Smoked Turkey Breast (turkey, water, corn syrup solids, potassium lactate, salt, flavour, sugar, potassium pyrophosphate, carrageenan, sodium diacetate, sodium erythorbate, sodium nitrite, smoke). Processed Cheese Food with Swiss (cheese [milk ingredients, bacterial culture, salt, rennet and/or microbial enzyme, calcium chloride], modified milk ingredients, water, sodium citrate, flavour, salt, potassium sorbate, citric acid). Wheat Crackers (wheat flour, whole wheat flour, vegetable oil, sugar, salt, onions, modified milk ingredients, barley malt syrup, corn syrup, baking powder, ammonium bicarbonate, colour, enzymes, soy lecithin, sulphites). Kit Kat® Bar (milk chocolate [sugar, milk ingredients, cocoa butter, cocoa mass, modified milk ingredients, lactose, soy lecithin, polyglycerol polyricinoleate, flavour], wheat flour, sugar, modified palm oil, cocoa, baking soda, soy lecithin, yeast, flavour).
Allergy information: Contains: milk, soy, sulphites, barley, wheat.
Please refer to the package for the most accurate and up to date information as ingredients can change any time.
X