Pepperoni Pizza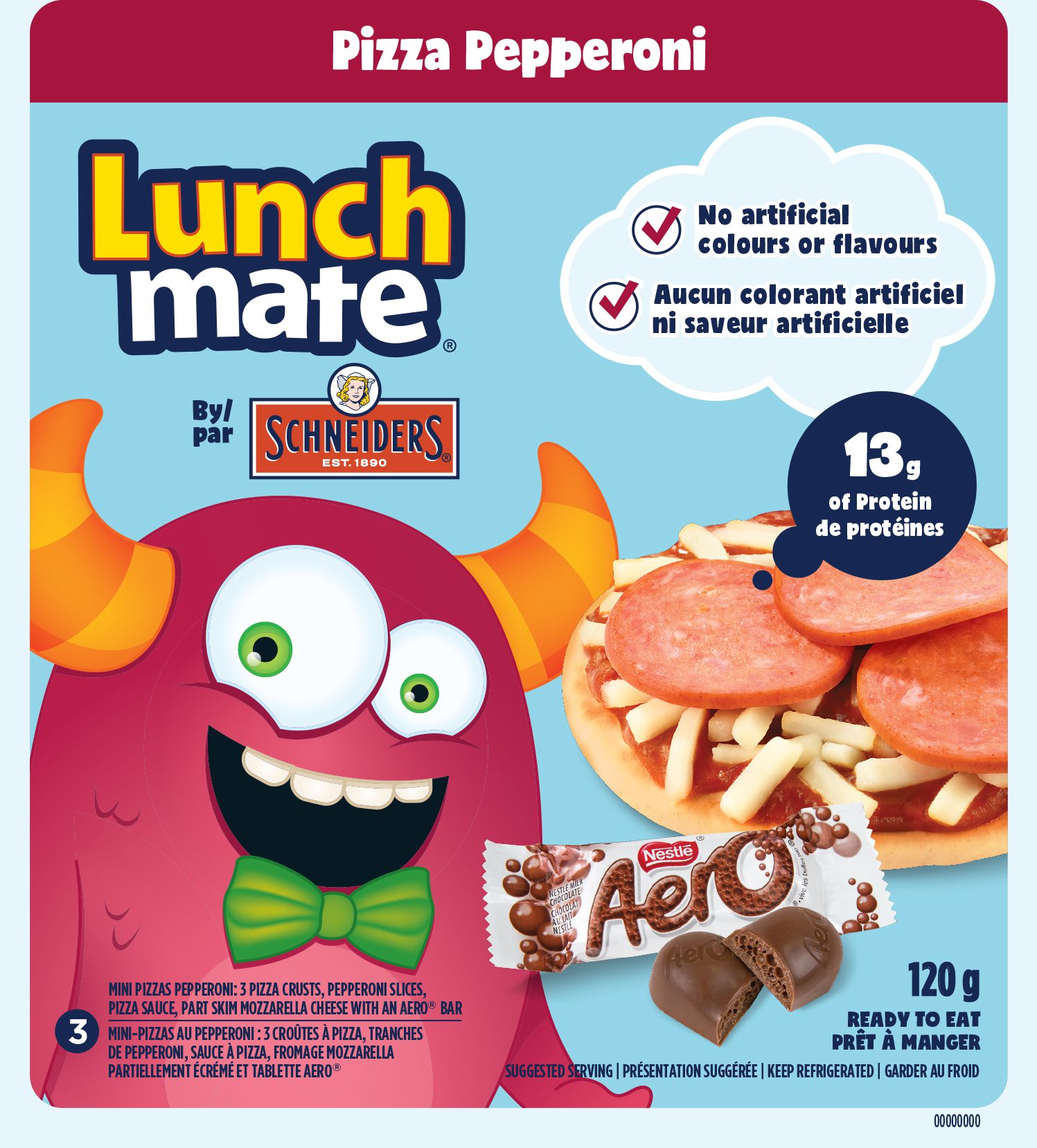 Nutrition Facts
Pepperoni Pizza
No artificial colours or flavours
14g of protein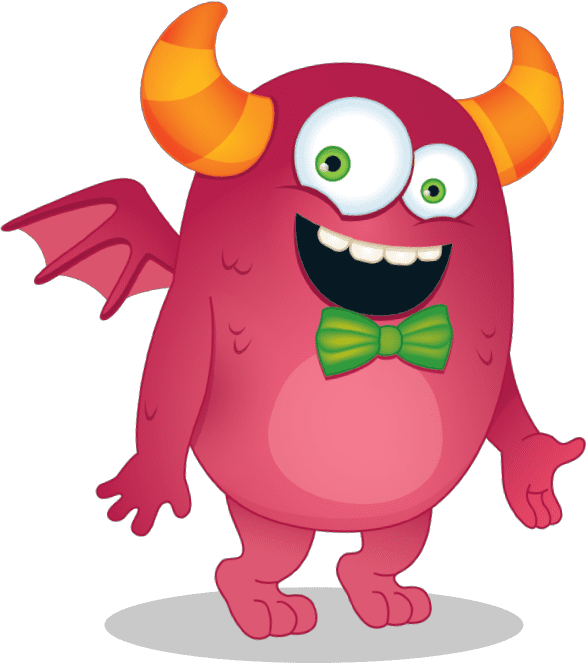 Hi, I'm Manny
A natural in the spotlight, Manny brings pizzazz to everything he does. Never one to shy away from an audience, he's sure to break into song and dance after eating his favourite Lunch Mate™ Pepperoni Pizza kit. With a lunch like that, he'll be singing and dancing his way to Broadway in no time.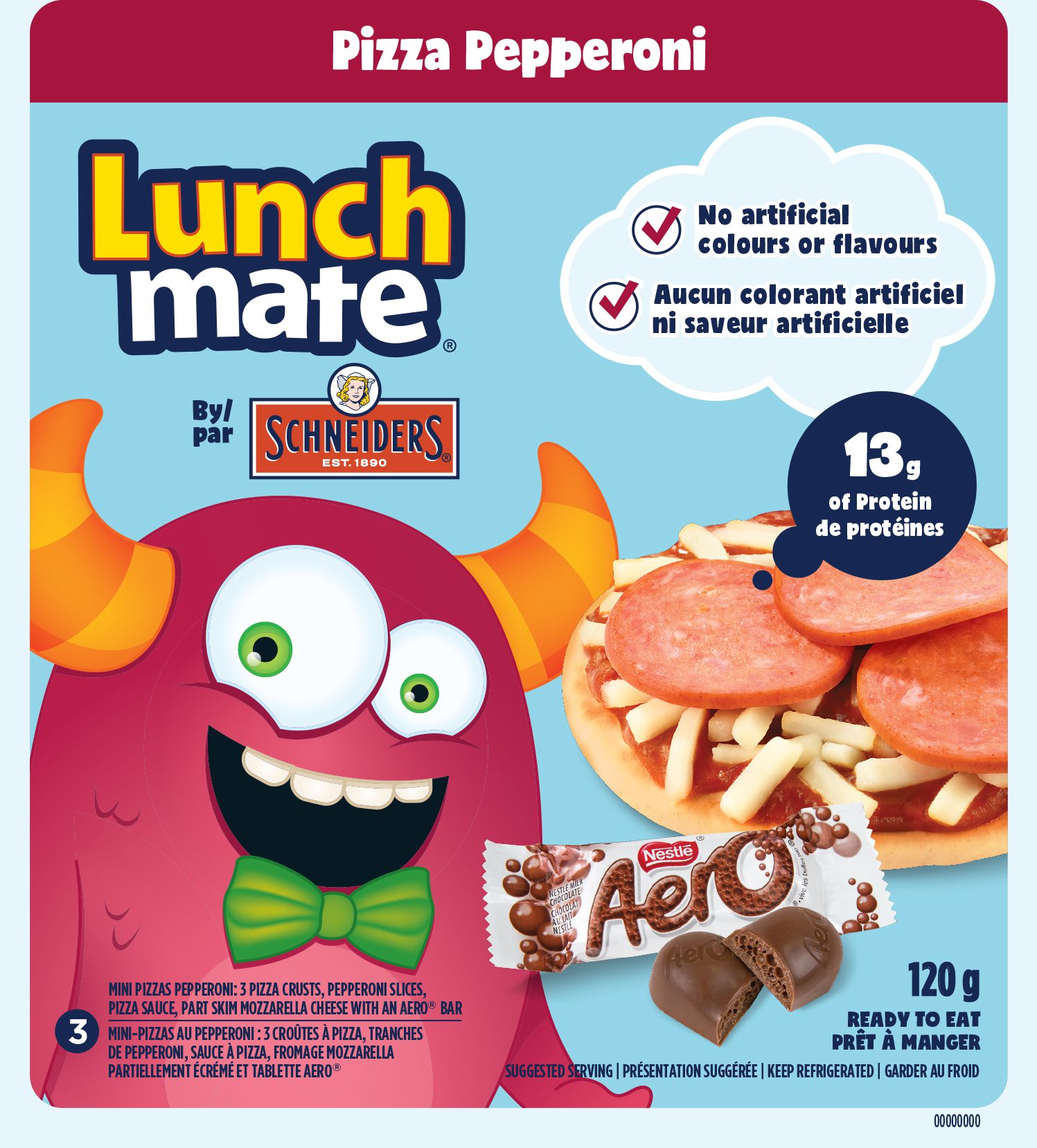 Nutrition Facts
Ingredients: Pizza Crusts (wheat flour, sugar, vegetable oil, modified palm oil, yeast, artificial flavour, soy lecithin, sodium propionate, salt), Pizza Sauce (water, crushed tomatoes, sugar/glucose-fructose, vegetable oil, salt, xanthan gum, spice, citric acid, garlic powder, sodium benzoate, potassium sorbate), Mozzarella Cheese (milk ingredients, modified milk ingredients, bacterial culture, salt, calcium chloride, microbial enzyme, cellulose powder), Pepperoni (pork, chicken,water, wheat gluten, salt, wheat flour, potassium lactate, spice, sodium diacetate, sodium erythorbate, garlic powder, sodium nitrite, smoke), Aero® bar: Milk chocolate (sugar, modified milk ingredients, cocoa butter, cocoa mass, soy lecithin, polyglycerol polyricinoleate, natural flavour).
Allergy information: Contains: milk, soy, wheat. May contain: eggs.
Please refer to the package for the most accurate and up to date information as ingredients can change any time.
X