Bologna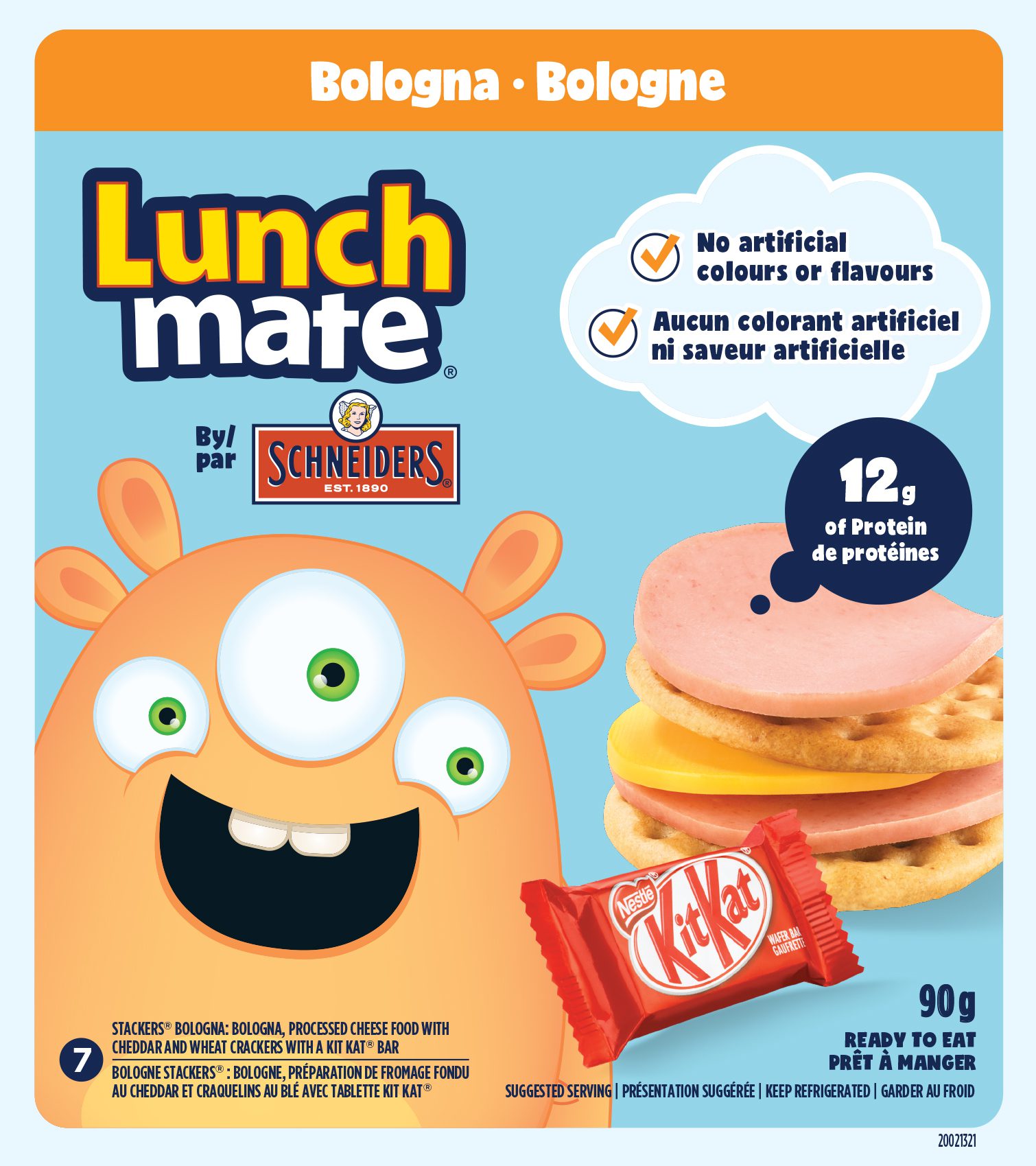 Nutrition Facts
Bologna
No artificial colours or flavours
12g of protein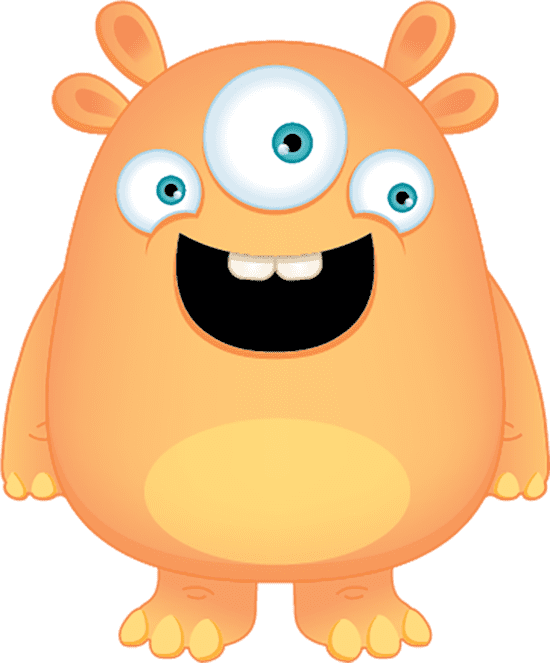 Hi, I'm Nelly
In the words of her favourite artist, Picasso, "Everything you can imagine is real." Nelly creates beautiful art to express all the amazing worlds she imagines in her mind. Shy and sensitive, she likes to be on the outside looking in, happily eating up her tasty Lunch Mate™ Bologna Stackers  while observing the shenanigans of her monster friends.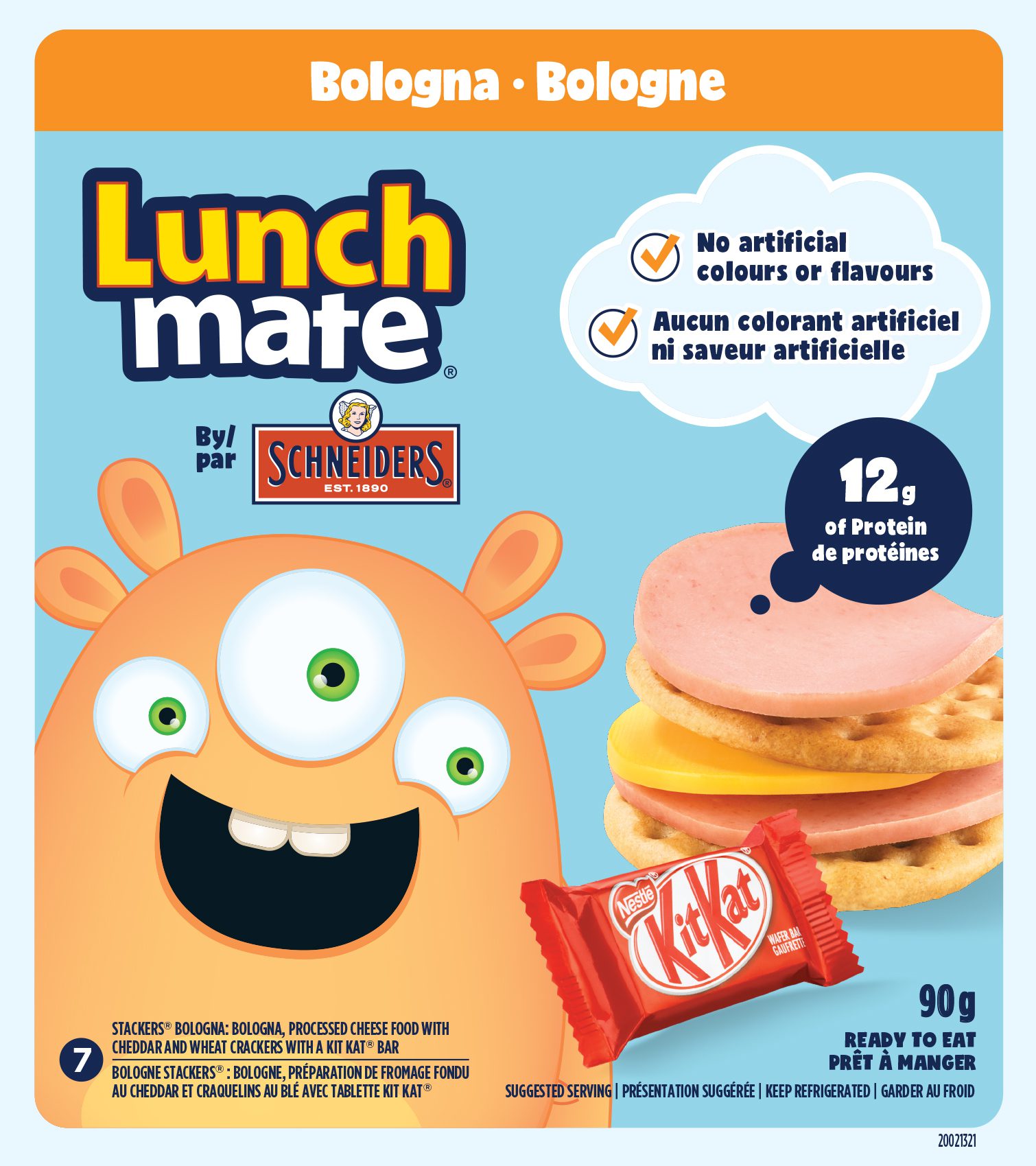 Nutrition Facts
Ingredients: Bologna (pork, chicken; water, wheat flour, milk ingredients, salt, vinegar, sodium erythorbate, sodium nitrite, garlic powder, spice, smoke). Processed Cheese Food With Cheddar (cheese (milk ingredients, modified milk ingredients, bacterial culture, salt, calcium chloride, natural colour, microbial enzyme and/or lipase), modified milk ingredients, water, salt, natural colour, citric acid, potassium sorbate, sodium citrate). Wheat Crackers (wheat flour, whole wheat flour, vegetable oil, sugar, salt, onions, modified milk ingredients, barley malt syrup, corn syrup, baking powder, ammonium bicarbonate, natural colour, enzymes, soy lecithin, sulphites). Kit Kat® Bar (milk chocolate (sugar, milk ingredients, cocoa butter, cocoa mass, whey powder, lactose, soya lecithin, polyglycerol polyricinoleate, natural flavour), wheat flour, sugar, modified palm oil, cocoa, sodium bicarbonate, soya lecithin, yeast, natural flavour).
Allergy information: Contains: wheat, milk, soy, sulphites, barley.
Please refer to the package for the most accurate and up to date information as ingredients can change any time.
X